Wood-Mizer Blade Spotlight: DoubleHARD
By Wood-Mizer, Europe


Field tested in demanding sawing applications throughout the world, Wood-Mizer DoubleHARD blades are the flagship and workhorse sawmill blade that sawyers have trusted for decades. DoubleHARD blades earned their name because Wood-Mizer starts with a high-quality alloy steel and induction hardens the tooth tip, resulting in a durable and reliable blade that delivers twice the toughness and twice the sharp life compared to standard carbon blades.

There's a reason why DoubleHARD is one of the industry's most popular sawmill blade. DoubleHARD blades are tough, durable, and won't chip or wear down prematurely. Each tooth is precisely set by computer-controlled equipment and completely profile ground tip to tip using super abrasive CBN grinding technology to ensure the highest quality blade performance for any type of sawing application. All Wood- Mizer blades are quality checked for performance throughout more than 100 tests and inspections from the selection of raw materials to the final grind.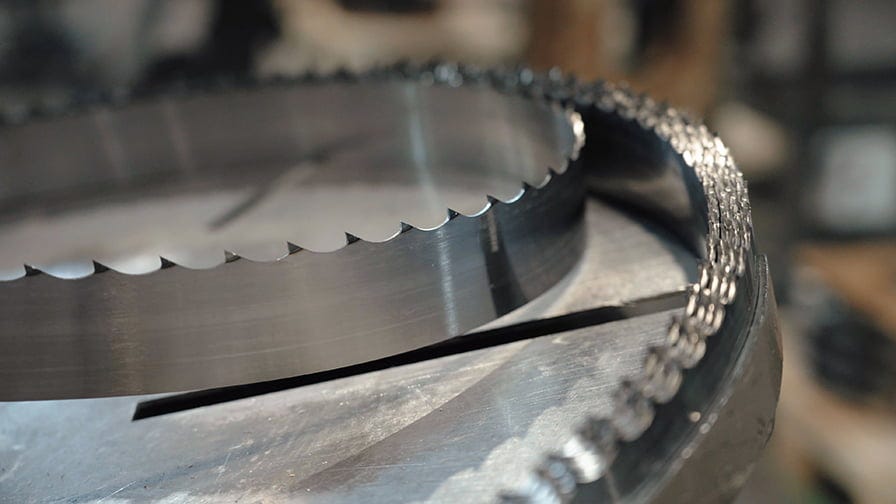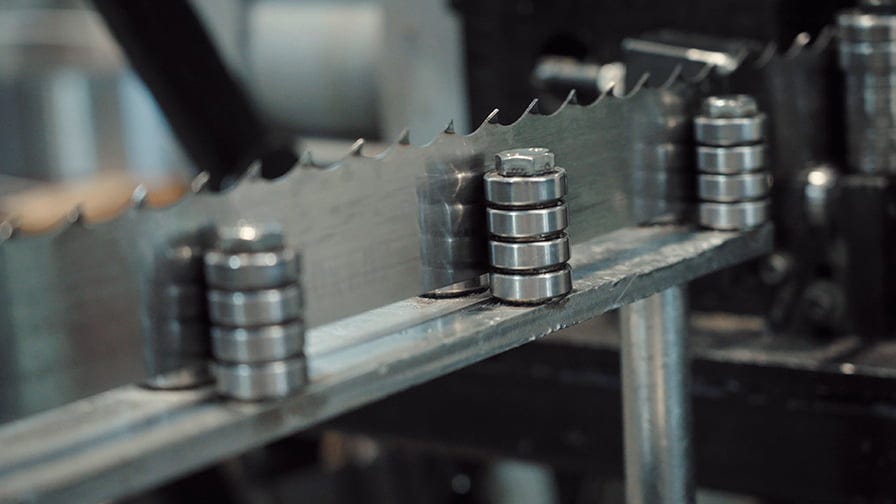 See what Wood-Mizer sawmill owners say about DoubleHARD blades.
"On our farm, we cut oak with these blades. We've never had a problem with DoubleHARD," says Copford Farm owner Alex Gingell from England.
"I used to try different blades, but finally, I chose DoubleHARD due to its longer life. They provide the best cost per volume of sawn product. The use [of DoubleHARD blades] has paid off," says Oleksandr Gaydarzhi, a sawmill owner from Ukraine.
"The DoubleHARD blade is a very good blade and very affordable. It's great for cutting both hardwood and softwood," says Mohd Nazmi, a schoolteacher and carpenter from Malaysia who has opened his furniture shop.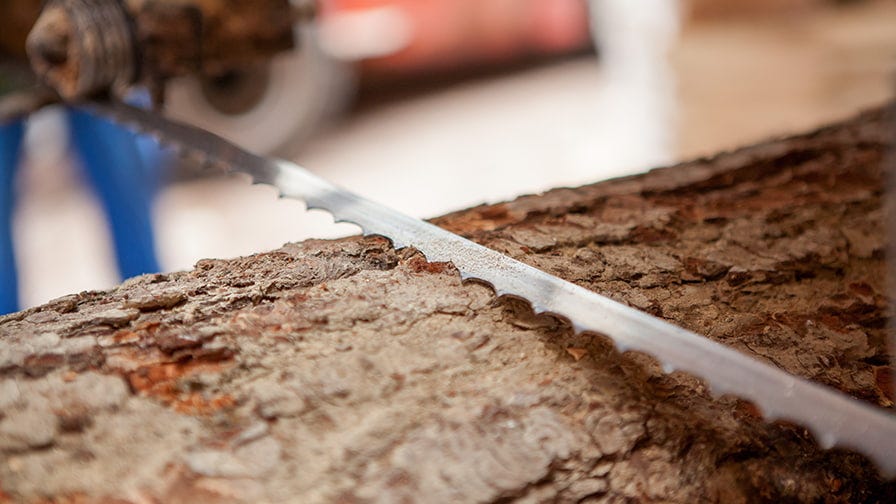 With more than 100,000 sawmills operating throughout 100+ countries, Wood-Mizer is dedicated to manufacturing blade profiles that can cut any species of timber in any part of the world. Wood-Mizer offers DoubleHARD blades in a wide range of widths, thicknesses, and profiles suited for common and more specialized cutting needs. The available selection of DoubleHARD blades offers unmatched cutting flexibility across the board, whether you need to cut frozen lumber, softwoods, hardwoods, knotty woods, or in situations where kerf is critical.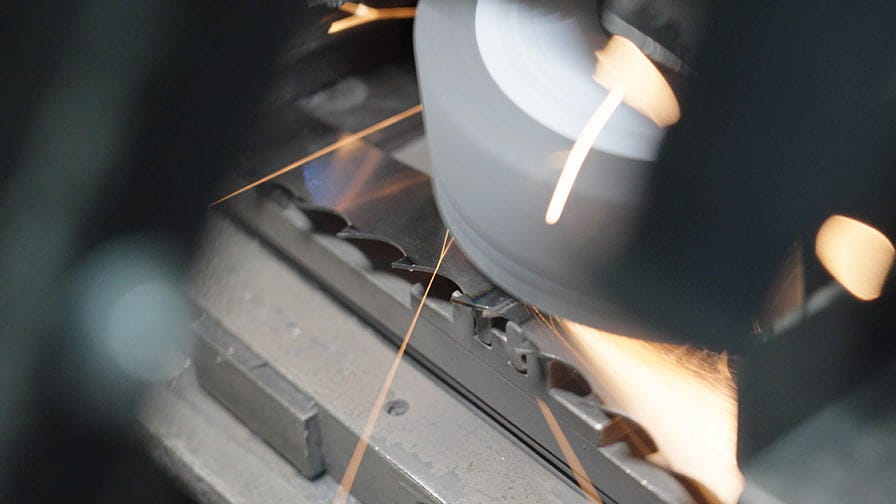 4° - Lowest hook angle for sawing frozen, dense hardwoods and knotty softwoods.
7° - Solid, all-around profile with a good gullet capacity for higher horsepower (25HP (18 kW) or more) sawing in hardwoods.
Turbo 7 - Only available from Wood-Mizer, this high performing profile with an aggressive 39° back angle is engineered specifically for extreme and exotic hardwoods when sawing with higher horsepower (25HP or more) equipment.
Turbo 747 – Only available from Wood-Mizer, this profile is compatible with all horsepower levels and features a deeper capacity gullet for increased sawdust removal, extreme 47° back angle for faster sawing speeds, and sharp penetrating points for increased sawing accuracy.
9° - Ideal blade for lower horsepower (24HP (18 kW) or less) sawing frozen wood, hardwood, and small diameter logs.
10° - Very popular all-purpose blade for all horsepower levels sawing mixed hardwoods such as red oak, cherry, walnut, soft maple, and poplar.
Vortex™ - Only available from Wood-Mizer, this unique dust-removal profile has more gullet capacity to remove sawdust from the board.
Contact your local Wood-Mizer representative to order DoubleHARD blades.