WOOD - Beautiful. Natural. Renewable.
With wood, we can build a better world for millions of people, today and tomorrow. In the wood industry of tomorrow, sustainable and profitable wood processing will work together. It is an attainable goal with innovative wood processing solutions from Wood-Mizer.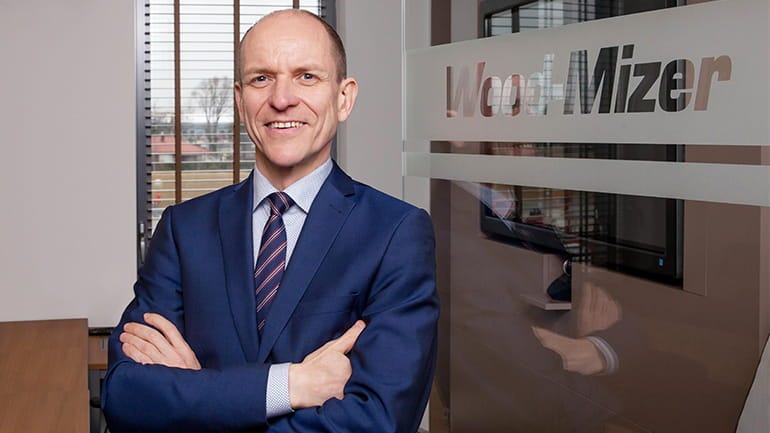 "People are much more aware of the need to conserve and maintain forest cover. They are realising how important it is for the environment and preserving the resource for the future. We want to play our part in that as well."
ROBERT BAGIŃSKI
President of Wood-Mizer Industries
In 1982, Wood-Mizer started from humble beginnings – in a garage in Indiana, USA. There, an idea was born that would change how logs could become lumber. Something new was created and new opportunities became apparent. Suddenly, anyone could produce their own wood easily and economically, and a revolution began for wood producers around the world.
In 1990, a Polish entrepreneur recognised the possibilities and introduced Wood-Mizer's products to Europe. Our European headquarters was established in Kolo, Poland to serve the markets of Europe, Africa, and Asia. The company grew as more and more people were introduced to the concept of thin-kerf sawmilling technology.