Wood-Mizer Woodworking Equipment Overview
By Wood-Mizer, Europe

Wood-Mizer offers a range of woodworking equipment for moulding, planing, jointing, thicknessing, and dimensional cutting.

The Wood-Mizer range of woodworking equipment includes:
Four-sided planers / moulders MP260, MP360, and MP365
MF130 vertical spindle moulder
MS300 table saw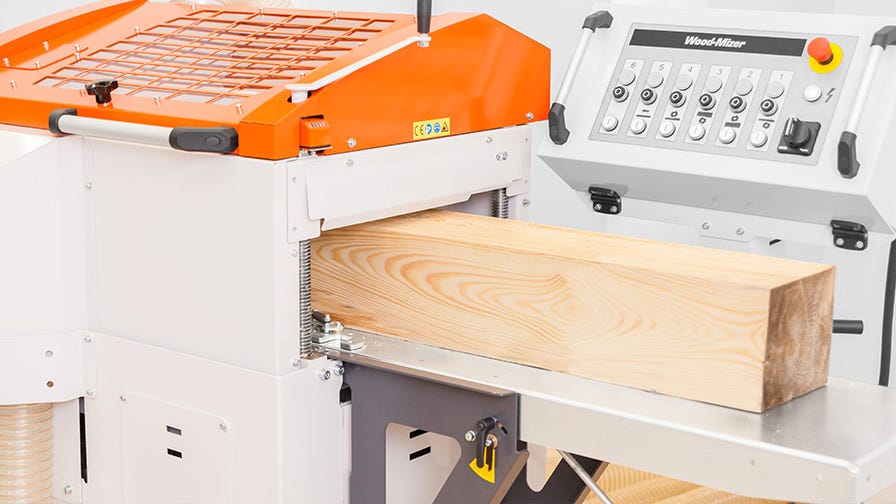 All Wood-Mizer planers moulders share similar features:

SMALL FOOTPRINT. Wood-Mizer planers moulders can be installed in small workshops with limited space. Smart design allows to easily install optional caster wheels or use a forklift to move the machine within the workshop.
COMBINING SEVERAL FUNCTIONS IN ONE MACHINE. Wood-Mizer planer/moulders offer increased functionality and can replace 2 or 3 separate machines for moulding, planning, thicknessing, and jointing all in one machine.
AFFORDABLE PRICE. The prices make Wood-Mizer woodworking equipment a smart choice for home and hobby workshops.
HIGH ROI. High efficiency combined with an affordable price makes Wood-Mizer woodworking equipment the best solution for small-to-medium enterprises, farms, furniture makers, window and door makers, and more.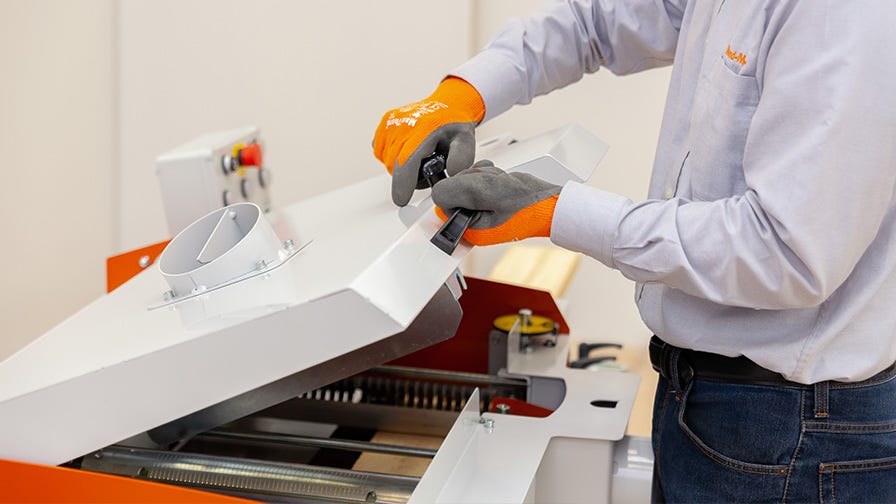 Four-sided planer / moulders
Wood-Mizer woodworking equipment includes 3 models of four-head four-sided planer moulders – MP260ECO, MP260PRO, MP360, and 1 model of five-head four-sided planer moulder MP365.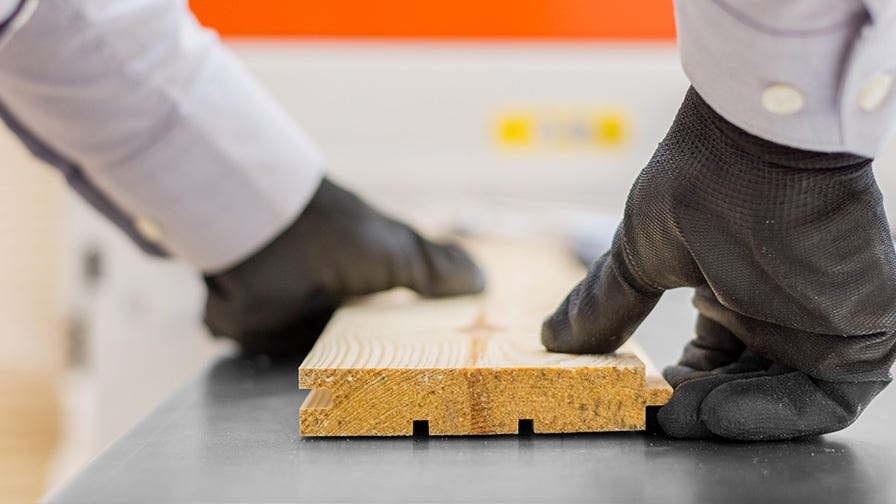 All four-sided planer moulders are truly versatile, easy to use, and compact.
The top and bottom horizontal cutterheads can fit planing, moulding, or both planing and moulding knives at the same time letting produce high quality finished boards in a single pass.
30 mm standard side spindles can fit different configuration cutterheads – 50 mm, 90 mm, 120 mm, 160 mm height with 2, 3, or 4 knife slots. Similar to horizontal cutterheads, side cutters can fit planing, moulding, or both planing and moulding knives at the same time.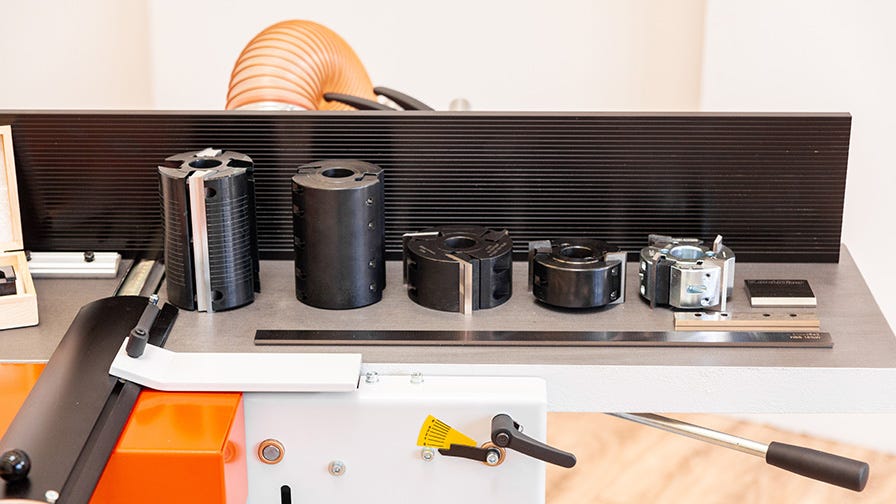 Every cutter is driven by a separate motor – 3 kW or 4 kW depending on the machine model. Every cutter can be engaged separately allowing lower energy consumption and less maintenance.
Every four-sided planer moulder can be equipped with a variable feed rate to achieve a furniture grade quality finish with soft, hard, or even exotic hardwoods.
Wood-Mizer four and five-head four-sided planer moulders can be quickly adjusted for any project. The cutter height and width can be set using an ergonomic crank, shims, spacers, or adjustment plates that are supplied with the machine.
All woodworking machines are delivered partially pre-assembled with straight planing knives in each cutterhead.
Dust and chip extraction ports above each cutterhead ensure that there is no chip build-up around spindles and the machine is clean. The boards come out in the perfect condition.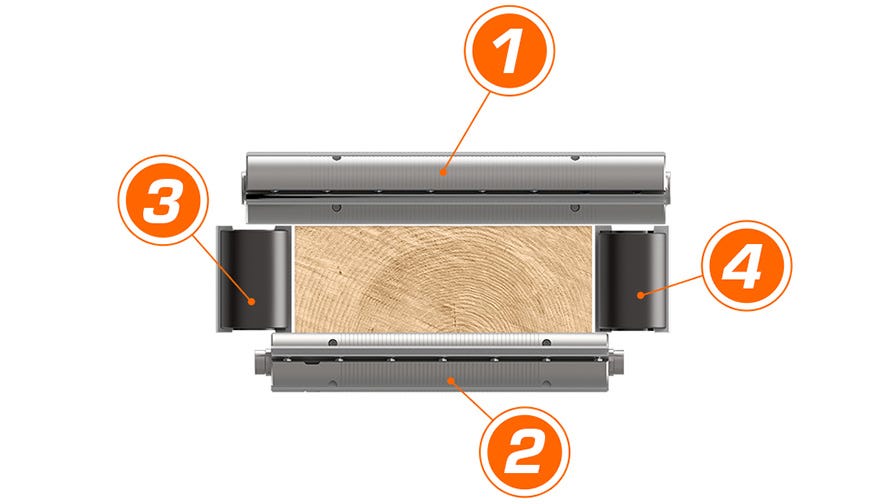 Wood-Mizer MP360 cutting specifications:
1. Top horizontal cutter head up to 510 mm width
2. Bottom horizontal cutter head up to 410 mm width
3. Left side cutter head up to 160 mm height
4. Right side cutter head up to 160 mm height
The Wood-Mizer MP365 five-head four-sided planer moulder features 1 universal spindle that can be tilted up to 270 degrees allowing to make exclusive mouldings using a range of cutting tools – brushing, ageing, or additional profiles in a single pass. The fifth spindle can be adjusted to rotate at 3000, 6000, 9000, or optionally 14000 RPMs.
Two-sided planer / moulders
Wood-Mizer two-sided planer moulders MP180 and MP200 feature two cutterheads – 1 horizontal and 1 vertical. You can plane and thickness boards up to 410 mm wide. The vertical side cutter is located on the right of the bottom table and can be equipped with planing or moulding knives. Big chip and dust extraction ports above each cutter prevent chip build-up allowing for a perfect finish every time. Every cutter is powered by a separate motor and can be engaged independently. Optionally, a variable feed rate can be installed to make the production more efficient and get better surface finish when working with large hardwood surfaces.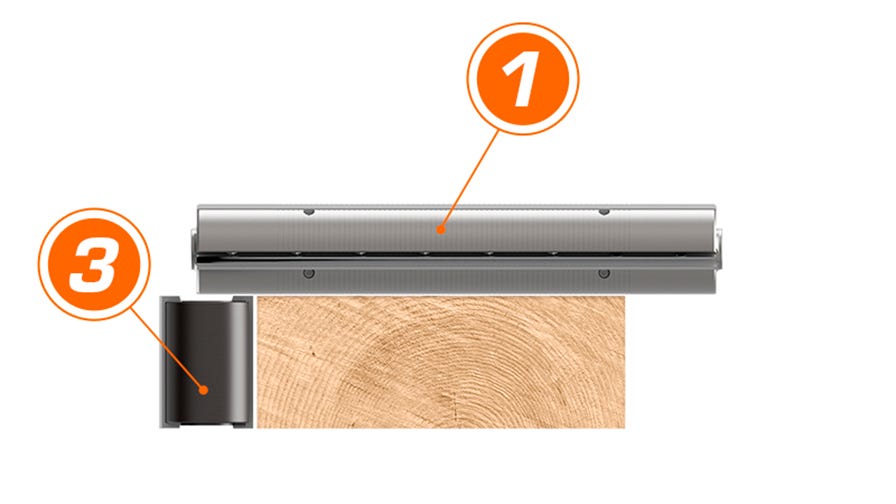 Wood-Mizer MP180 and MP200 cutting specifications:
1. Top horizontal cutter head up to 410 mm width
2. Left side cutter head up to 100 mm height
The MP160 planer / thicknesser efficiently shares one horizontal cutter between two cast iron tables – the upper table for planing and the lower table for thicknessing. No alterations are needed to switch between the two functions; it makes without stopping the cutter and extractor. The processing starts by using the top table for planing to make two adjoining sides perfectly flat and at a precise right angle to each other. Then the board is moved manually to the bottom table for thicknessing to make the last two sides parallel to the first two and thickness the board to its final dimensions.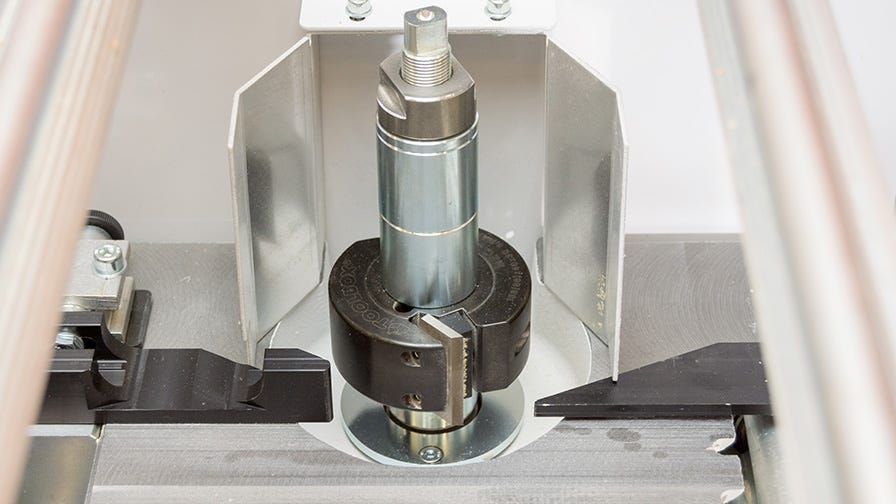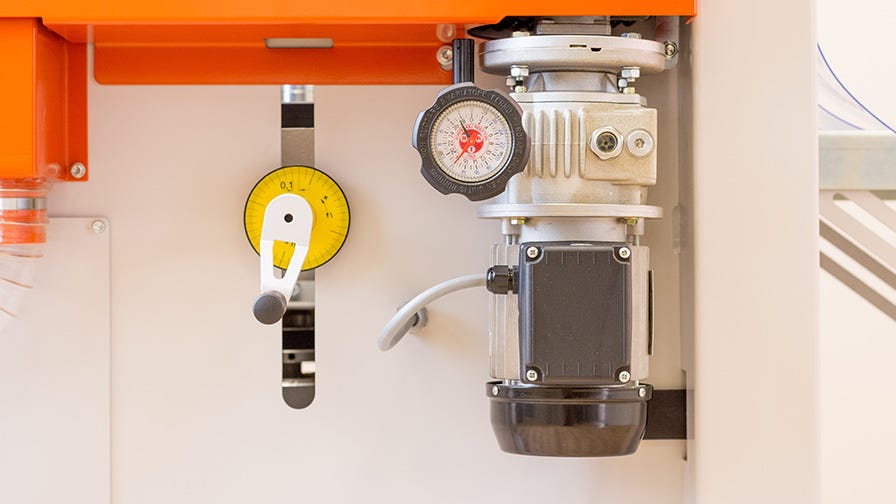 MF130 Vertical Spindle Moulder and MS300 Table Saw

Developed for carpenters and jointers that work on custom projects, the MF130 offers the most flexibility with its single multifunction vertical spindle that tilts up to 270 degrees. It can be equipped with different cutting tools that operate at 3000, 6000, 9000 or optionally at 14000 RPMs:
Moulding cutterhead to add custom mouldings
Circular saw for carpentry and joinery
Steel brushes for ageing material and adding texture
Mortising, cutting, and other drill bits for custom profiles and openings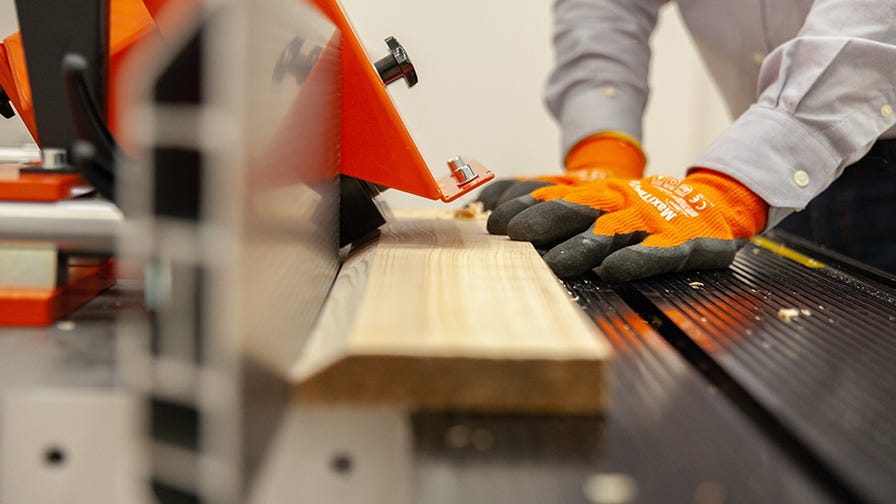 The MS300 table saw as well as other woodworking machines from Wood-Mizer offer great safety, chip, and dust extraction and versatility when working and has a small footprint to ensure it fits small workshops.
Both the MF130 and MS300 feature an aluminum sliding table and rip fence for ease of use and functionality. Cast-iron parts provide great vibration damping and resistance do deformation.
To learn more about pricing, availability, or any other aspects of Wood-Mizer woodworking machinery, please get in touch with your local Wood-Mizer representative.